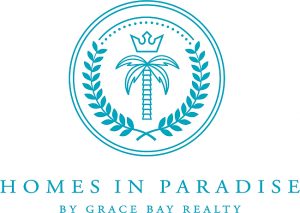 Homes in Paradise By Grace Bay Realty is a Turks and Caicos real estate company offering processional services since 2000. Our experienced team cater to buyers and sellers for homes, condos, land and commercial properties as well as development, rentals, property management and concierge services.
We pride ourselves as being a "Triple Bottom Line" company, honouring our stewardship to people and planet to result in profit or gain for all.
As a community conscious business, Grace Bay Realty is committed to offering you clear communication and full support in manifesting your intentions. In keeping with our philosophies we have profited from our pay it forward practices. Over the years Grace Bay Realty has made considerable contributions towards the positive growth of the people of this part of the planet that we call home, Turks and Caicos.
While keeping the needs of every client and customer in mind we utilise our gifts and natural talents to help each new comer integrate comfortably into our community and direct them on their path to their future in these our islands. We attract like minds, making it even easier to continuously materialise our vision.
We operate in an uplifting environment, with everything at our fingertips, so that when anyone walks through our doors we focus on making it a fun experience while ensuring that all our real estate needs are satisfied.
Sorry, no properties found - try expanding your search, or view all.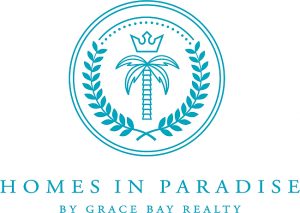 HOMES IN PARADISE BY GRACE BAY REALTY
Mobile & WhatsApp: 649.231.2330 • E-mail: Lyle@GraceBayRealty.com
Office: 649.941.4105 • Skype: GraceBayRealty • VOIP: 602.324.9400 • Web: www.turksandcaicosrealestate.com
F104 Regent Village, Grace Bay • PO Box 888
Providenciales, Turks and Caicos Islands TKCA 1ZZ
Providenciales is a TripAdvisor Travelers' Choice Award Winner for
Best Island and World Best Beach