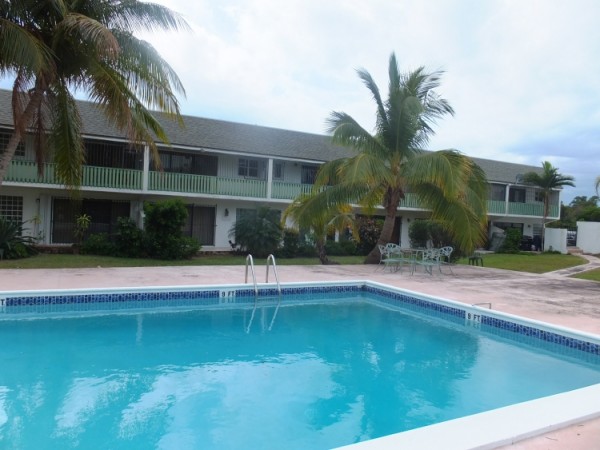 Opportunity for 2 bed 2.5 bath condo with pool for purchase on Grand Bahama.
The condo is offered fully furnished as shown including essential kitchen items, washer, dryer, large refrigerator, dish washer, upgraded wiring, secure hurricane-resistant windows  and doors, central air conditioning, built-in china cabinet and sideboard, bi-fold doors enclose entertainment and computer areas.
The sitting area can convert to occasional extra bedroom.
Located close to Port Lucaya which is ideal for restaurants, shopping, scuba diving and just a short distance to the supermarket.
We liked this area of the Bahamas so much we bought two condos…ask us if our other property is for sale –  If it is, it can be your first choice for the one and we'll keep the other.
Features and Details
Region - Country:

Caribbean

Island:

Bahamas

Island Type:

Ocean Island

Community:

Port Lucayo

Address:

Albacore Dr, Freeport, The Bahamas

Listing:

For Sale

Property:

Condo

Ownership:

Condo

Class:

Residential

Bedrooms:

2

Bathrooms:

2.5

Floors:

2

Furnished:

Yes

Total Area:

1,140 sq ft

Age:

Over 20 Years

Price:

SOLD

Currency:

USD

Location:

Overland view

Owner Listing:

FSBO - For Sale by Owner

List Order:

4842